Judging panel 2022
Neil Almond, Insurable Risk Manager, Tesco
Mark Evans, Publisher, CIR Magazine & Insurance Today
Iain Hovell, Director of Insurance, IHG
Jim Sherwood, Chairman, Global Insurance Law Connect
Neil Timberlake, Director, JPIC Group
Paul White, Chief Executive Officer, Sedgwick International UK
Chairman: Deborah Ritchie, Group Editor, CIR Magazine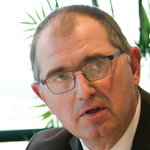 Neil Almond, Insurable Risk Manager, Tesco
Neil Almond is a member of the Tesco insurable risk team, specializing in cyber and casualty insurance and the analysis and forecasting of claims data. He has over 25 years' experience across the automotive engineering, telecommunications and retail sectors.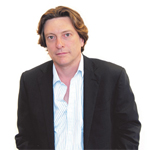 Mark Evans, Publisher, CIR Magazine & Insurance Today
Mark has been in financial journalism for over 20 years, working in technology, finance and retail. He is currently the Publishing Director of PPL. He holds a degree from Cardiff, an MA from Oxford Brookes and an MBA from Henley.
Iain Hovell, Director of Insurance, IHG
Iain is Director of Insurance within the Global Risk Management Team of IHG plc. IHG is one of the world's leading hotel companies, and Iain's core activities involve insurance placement, contractual management, claim oversight and risk analytics. Prior to joining IHG, Iain worked at Rentokil Initial plc for 10 years as Group Risk Manager covering Risk and Insurance related activities.
Jim Sherwood, Chairman, Global Insurance Law Connect
Jim Sherwood is the Chairman of Global Insurance Law Connect, a network of specialist insurance law firms. Jim is also an experienced lawyer, with over 25 years' experience, particularly focusing on product liability and recall. Jim established the product liability and recall team at BLM, acting for insurers, suppliers and manufacturers.
Neil Timberlake, Director, JPIC Group
Neil has over 30 years' experience in the Insurance Industry in underwriting, broking and insurance manager and risk manager roles. His industry roles have included working in various industry sectors, including leisure and hospitality, hotels and real estate, where he developed in-depth knowledge of the needs of large and complex businesses and how the insurance industry can best respond to these requirements. Neil is an associate of the Chartered Insurance Institute and a Certified Member of the Institute of Risk Management and has wide, practical experience in developing and delivering risk management projects for a range of organisations. His experience also includes the provision of advice and assistance in the areas of insurance captives, claims advocacy, insurable risk management initiatives and construction risks.
Paul White, Chief Executive Officer, Sedgwick International UK
Paul joined Sedgwick in June 2009 as Operations Director for our Repair Solutions division. In 2011 Paul was appointed to the role of Commercial Director and in 2014 moved into the role of Chief Operating Officer for the UK. He was appointed as CEO in October 2019. Prior to joining the business, Paul worked for Capita Insurance Services in London where he held several roles. These included operations management, strategic planning and overseeing the due diligence and implementation planning of two acquisitions. Paul also previously worked for AON UK in setting up a regional claims centre with 175 staff to handle 100,000 disease claims linked to British Coal. Paul holds an MBA and is a Fellow of the Chartered Insurance Institute.