Judging panel 2020
Neil Almond, Insurable Risk Manager, Tesco
Niall Barton CEO, Wrisk and Chairman, Insurtech UK
Sue Brierly, Risk and Insurance Manager, Hanson UK
Lisa Coomber, Senior Group Insurance Manager, Vodafone
Iain Hovell, Director of Insurance, IHG
John Ludlow, CEO, Airmic
Jim Sherwood, Chairman, Global Insurance Law Connect
Stewart Steel, CEO, Sedgwick International UK
Neil Timberlake Group Insurance Director, Land Securities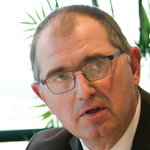 Neil Almond, Insurable Risk Manager, Tesco
Bio coming soon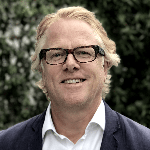 Niall Barton, CEO, Wrisk and Chairman, Insurtech UK
Niall has had a 39-year long career in insurance, as both a broker and an underwriter, and has gone on to be on the board of several companies. He has performed various executive and non-executive committee and director appointments within the Lloyds of London market. As a passionate promoter of reform in the London Market, he was a member of the first IUA/Lloyd's Forum, and chaired both the LMP 2001 project and the London Market Reform Group Executive Committee. Niall is also Chairman and Co-Founder of Insurtech UK, an alliance of 52 insurtech startups and brands, with the common mission to use technology to improve insurance and risk management for customers and make the UK the best place for innovating insurance in the world.
Sue Brierly, Risk and Insurance Manager, Hanson UK
An insurable risk manager for over 24 years, Sue has worked for J. Sainsbury plc, Virgin Media and Walgreens Alliance Boots and is currently Risk & Insurance Manager at Hanson UK – part of Heidelberg Cement AG. Sue brings a wealth of experience in risk, insurance and claims management along with excellent interpersonal skills.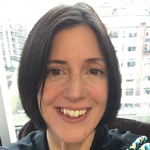 Lisa Coomber, Senior Group Insurance Manager, Vodafone
Lisa is expert in all aspects of global insurance programmes, but particularly optimizing and adapting these to meet evolving business and risk management strategies. She joined Vodafone Group's insurance team in 2008 where as Senior Group Insurance Manager and member of Vodafone's captive underwriting committee she has designed the Group's insurance risk strategy and developed the captive's market-leading multi-line stop-loss reinsurance solution. Lisa is ACII qualified and passionate about trying to drive innovation into the insurance industry. Prior to joining Vodafone she enjoyed roles at Marsh and Yale University.
Iain Hovell, Director of Insurance, IHG
Iain is Director of Insurance within the Global Risk Management Team of IHG plc. IHG is one of the world's leading hotel companies, and Iain's core activities involve insurance placement, contractual management, claim oversight and risk analytics. Prior to joining IHG, Iain worked at Rentokil Initial plc for 10 years as Group Risk Manager covering Risk and Insurance related activities.
John Ludlow, CEO, Airmic
John Ludlow, Chief Executive Officer Airmic since June 2017 and a director since 2012. Previously, John has been a senior advisor in risk management and SVP of Global Risk Management at InterContinental Hotels Group (IHG) where he established a successful track record with 15 years in risk management leadership roles. This was preceded by 15 years of senior operational leadership in the hospitality industry. John is a Certified Fellow of the Institute of Risk Management and has served as an IRM director and chair of the technical committee. John is Governor of Downside School and visiting fellow at Oxford Brookes University.
Jim Sherwood, Chairman, Global Insurance Law Connect
Jim Sherwood is the Chairman of Global Insurance Law Connect, a network of specialist insurance law firms. Jim is also an experienced lawyer, with over 25 years' experience, particularly focusing on product liability and recall. Jim established the product liability and recall team at BLM, acting for insurers, suppliers and manufacturers.
Stewart Steel, CEO, Sedgwick International UK
Stewart Steel is the Chief Executive Officer of Sedgwick International UK, the recently branded organisation comprising Cunningham Lindsey UK and Vericlaim UK. The integration and rebranding of the two businesses has been successfully achieved and Stewart is now focussed on the continued growth and development of the business. Stewart has 40 years of loss adjusting and claims handling experience. Prior to setting up Vericlaim in the UK, Stewart sat on the board of Capita McLarens where, in 2005, he led the creation of Teceris Corporate and Complex Adjusting, the company that was subsequently to become the first acquisition made by Vericlaim UK. Before then, Stewart spent 19 years at Thomas Howell Group (latterly Crawford) where he held a number of senior leadership, management and technical roles. Stewart is a Fellow of the Chartered Insurance Institute, Fellow of the Chartered Institute of Loss Adjusters, Fellow of the International Federation of Adjusting Associations, Fellow of the European Federation of Loss Adjusting Experts and a Fellow of the Institute of Directors.
Neil Timberlake, Group Insurance Director, Land Securities
Neil Timberlake started his career as a trainee underwriter for Equity & Law Life Assurance Society in 1980. He moved to the Allstate Insurance Company in 1981as an underwriter and has also held positions at Jardine Insurance Brokers, Sedgwick Insurance and Whitbread plc. He became group risk manager for Le Meridien Hotels & Resorts in 2001, before joining Threadneedle as a property risk manager in January 2005. Neil spent10 years at Threadneedle during which time he created innovative risk management monitoring solutions for Property investment funds and revolutionised the organisation's attitude to risk and insurance. In July 2015 he moved to Land Securities as Group Insurance Director with responsibility for the insurance of all properties within the Land Securities portfolio and risk financing of the group as a whole, together with co-ordination of risk management activity within the estate.